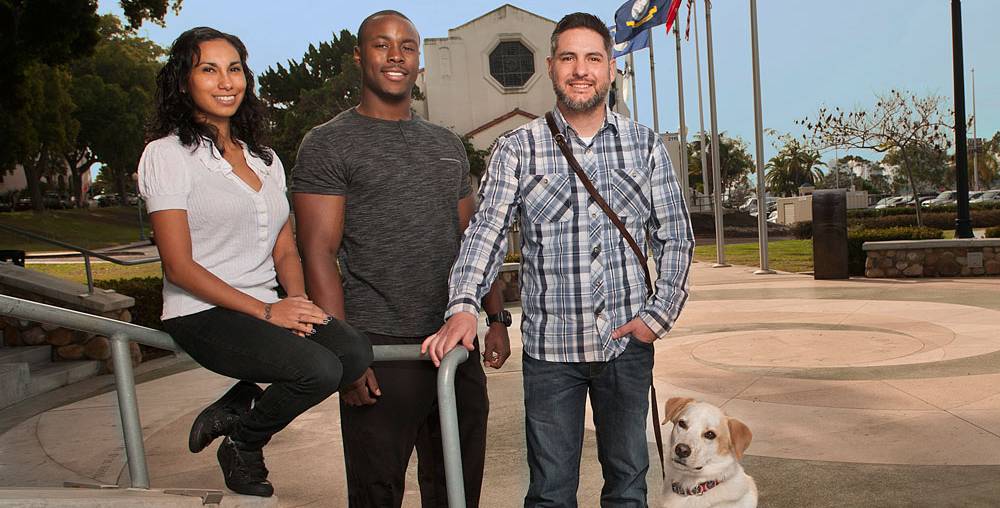 San Diego City and Mesa colleges earn military friendly designation
August 22, 2023

|
San Diego Mesa College and San Diego City College and have earned Gold and Silver status respectively as Military Friendly schools for 2023-2024. Mesa College maintained its Gold status from the previous year and City College was awarded its inaugural Silver status.
"The San Diego Community College District and our colleges are honored to serve active-duty military, veterans, and their families with accessible higher education programs which recognize and value their military experience," said SDCCD Acting Chancellor Gregory Smith. "The prestigious Military Friendly school recognition is the result of the extraordinary work our faculty, classified professionals, and administrators at San Diego City College and San Diego Mesa College do each day to serve our military communities successfully."
Institutions earning the Military Friendly Schools Awards designation were evaluated using public data sources and responses from a proprietary survey. Over 1,800 schools participated in the 2023-2024 survey, 530 schools earned award level designations in Gold, Silver or Bronze. For their leading practices, outcomes and effective programs, 250 schools were selected for "Gold" award status. Methodology, criteria and weightings were determined by Viqtory with input from the Military Friendly Advisory Council of independent leaders in higher education. Retention, graduation, job placement, financial aid and military student support were weighted to determine the Military Friendly designation.
Mesa College previously was awarded Gold status in 2022-2023 and Silver status for the 2021-2022 school year. The college provides a vast array of services specifically geared towards assisting veterans and helping their families succeed. Programs and services include financial aid and assistance with the GI Bill, as well as dedicated academic counselors. Mesa College also has an on-campus Veterans Success Center where veterans can gather for community in addition to being able to access resources, such as tutoring. Mesa College also offers multiple scholarships and an internship program for veterans.
Although the Silver status marks City College's first-time being ranked as a Military Friendly school, the college has a long-standing commitment to providing military members with a dedicated Veterans Service Center focused on academics, community and wellness, plus a wide range of associate degrees and certificate programs to help in the return to civilian life.
In addition to its the Military Friendly-ranked colleges, SDCCD's San Diego Miramar College offers a variety of general education courses aboard Marine Corps Air Station Miramar (MCAS) and the college recently received $2.5 million for additional support for student veterans including the renovation of the college's Veterans Resource Center. Also, adult learners can use their VA Education Benefits at the San Diego College of Continuing Education for the Automotive Technician, Auto Body and Paint Technician, and Shielded Metal Arc Welding certificate programs.
More than 5,000 veterans, active-duty military and military dependents are enrolled in the district.