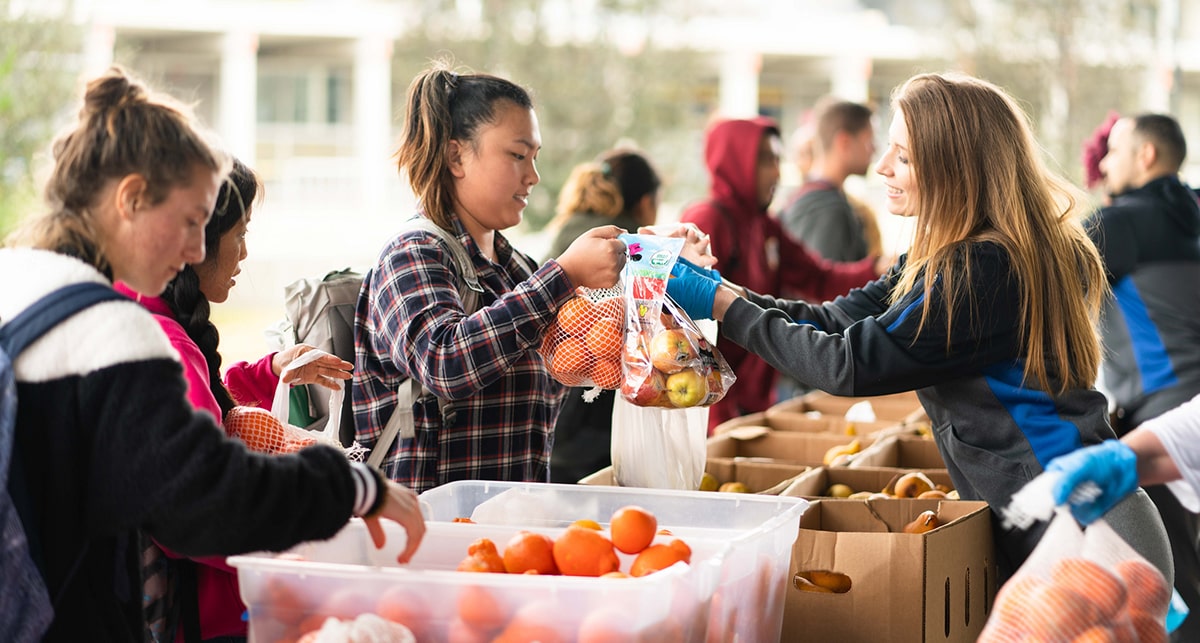 $50K from Molina Family Foundation to support students with basic needs
March 9, 2023

|
The San Diego Community College District will soon be distributing emergency basic-needs grants to financially struggling students, thanks to a $50,000 gift from the Molina Family Foundation.
"The Molina Family Foundation, like the San Diego Community College District, is committed to eliminating disparities in access to education, and we are honored to be the recipient of this truly generous grant that will go a long way in addressing the lack of basic needs so many community college students are grappling with today," said SDCCD Chancellor Carlos O. Cortez, Ph.D.
The donation will fund emergency grants of up to $500 per student to help keep unexpected major expenses from derailing their education, and provide transportation support such as bus and trolley passes, and gas cards to ensure that students can get to work and school. The funding will be distributed through the basic needs offices at San Diego City, Mesa, Miramar and Continuing Education colleges.
The need is profound. Some 59% of SDCCD students reported being housing insecure in a 2021 #RealCollege Survey, 43% reported having limited or uncertain availability of nutritionally adequate food, and 18% were living in a shelter, on the streets, in a car, or temporarily with a friend or relative. More than half of SDCCD students are receiving some form of financial aid, nearly one-third are the first in their family to seek a higher education, and more than 1 in 10 are either in the military, are a military veteran, or are a military spouse or dependent.
The $50,000 grant came as somewhat of a surprise. The SDCCD was first contacted by Hirsch Philanthropy Partners, which was acting on behalf of the Molina Family Foundation's desire to help tackle basic needs in the district. The district is of interest to the Foundation as two members of the Foundation board are SDCCD graduates: Therese (Flynn) Molina graduated from San Diego City College, and Carley (Fox) Befeler graduated from San Diego Mesa College.
Details about how the grants will be awarded are ongoing, but it is expected that initial distributions will occur within the next several weeks. Funds must be spent by October 1, 2023.
"The Molina Family Foundation is delighted to support (the) San Diego Community College District," states a letter signed by community college alumnus Dr. J. Mario Molina, president of the Molina Family Foundation and former CEO of Molina Healthcare. "Thank you for the meaningful work you do in our community. We wish you great success."