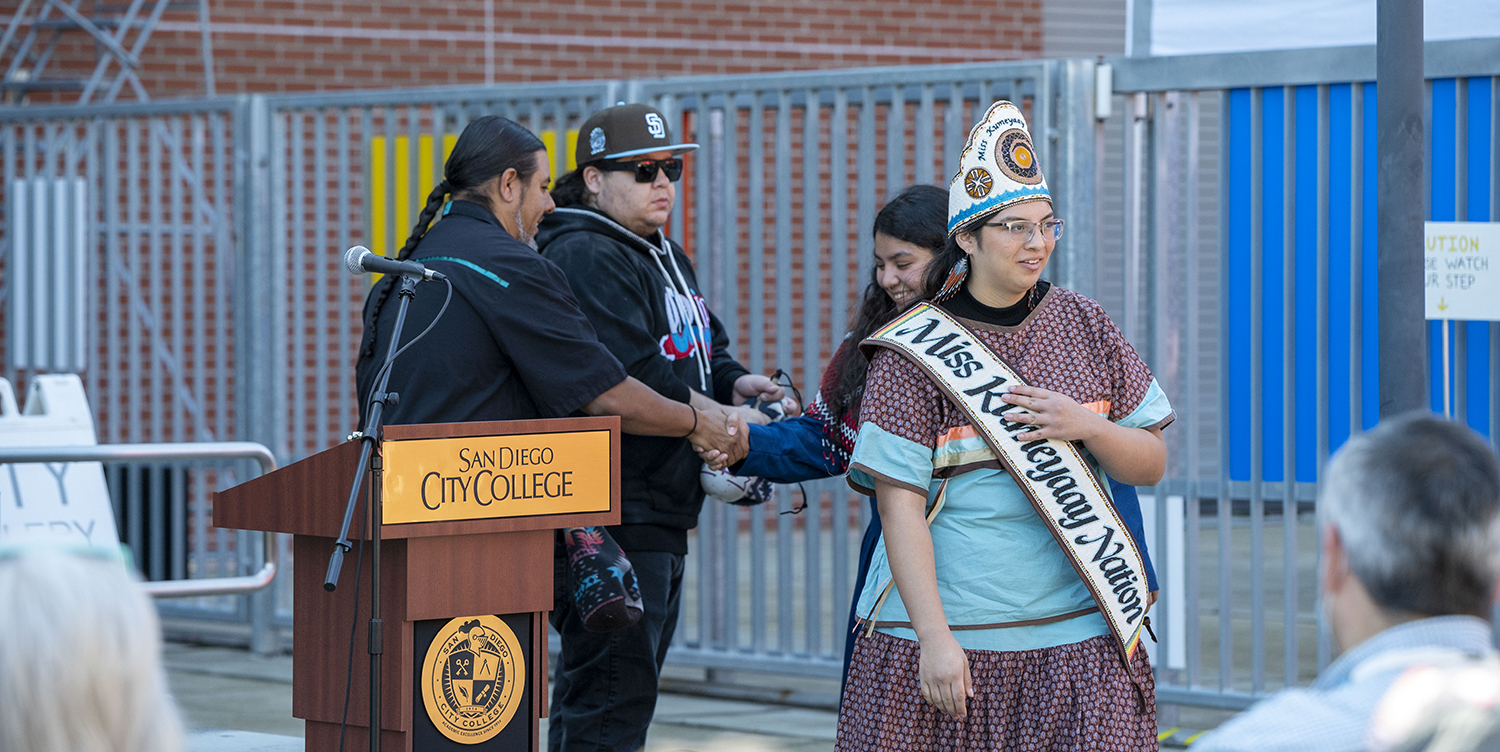 Native American Studies department coming in Fall 2025
November 10, 2023

|
San Diego City College will offer Native American and Indigenous Studies courses for the first time in its nearly 110-year history. The program is being developed by former historic preservation officer and long-time Indian law professor John Bathke.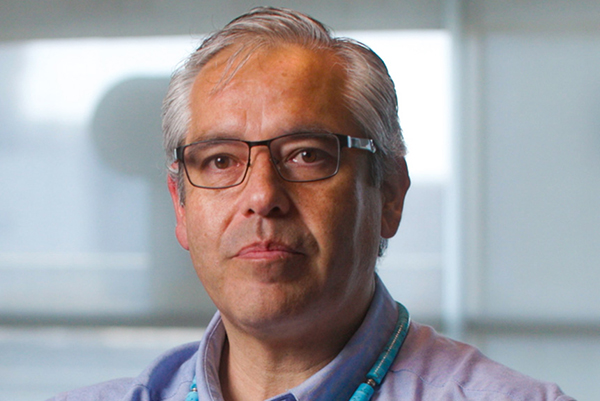 "I was drawn to City College because they are willing to advance Native American people. This is a very open positive space," said Bathke, who came to City College in January 2023 as an assistant professor of Native American and Indigenous Studies.
While City College is a proud Hispanic-Serving Institution (HSI) focused on Chicanx/Indigenous/ Latinx curriculum and resources, there has not yet been a Native American and Indigenous Studies department prior to Bathke's arrival. Fifty-one percent of City Col­lege students identify as Latinx/Chicanx and only 1% identify as American Indian/Alaskan Native. Bathke, who is of Dine' (Navajo) descent, is hoping to change the statistics.
"Part of my goal is to increase the number of Native students enrolled here," he said. "That they can come to City College, feel welcomed, and have a home."
Intro to Native American and Indigenous Studies, Fed­eral Indian Law, and Indigenous Spirituality are among the courses being developed. Bathke's long-term vision for City College is to offer the study as a major for an associate degree and associate degree for transfer.
As part of an effort to advance the institution's collective cultural competency and allyship with local Kumeyaay, repair relationships with Indigenous com­munities, and to honor the contributions and legacy of native peoples, City College authored a resolution to establish a Kumeyaay Land Acknowledgement in 2021. The resolution respectfully recognizes that the campus rests on ancestral homelands of the Kumeyaay Nation.
"The land acknowledgment is just the beginning, there is a lot to be done stemming from a long-standing recog­nition that hasn't been there," said Bathke. "City College is on the right track; they're deeply committed to this. I want to share my knowledge and bridge the gap between City and the Indigenous communities."
He continued, "This is an exciting time. Let's empower Native students to better know and share their culture and their people."
City College has plans to launch the Native American and Indigenous Studies department and intro courses in fall 2025, both pending formal approval from the Board of Trustees.
"I feel elated to be a part of such an institution. Every­one at City College has been welcoming and supportive. Many institutions do not operate like this, it has been a battle to address these issues," said Bathke about the college's commitment to social justice. "At City College, it is at the heart of their mission. City is talking about things the nation needs to talk about."
Before his arrival at City College, Bathke worked as an assistant professor at the University of Arizona Global Campus, a professor of Federal Indian Law and Policy at University of California, Los Angeles Extension, and as an adjunct professor for the University of San Diego's Department of Ethnic Studies and California State University San Bernardino's Master of Public Adminis­tration Program.
Additionally, he was the historic preservation officer for the Quechan Indian Tribe, where he protected the cultural resources of the Quechan Nation from destruc­tion and development. He also served as the coordinator for Kumeyaay Community College located on the Sycuan Reservation, where he helped create accredited curriculum based upon cultural content from Kumeyaay elders.
Bathke holds a Juris Doctor degree from UCLA School of Law and has since specialized in federal Indian law, and a bachelor's degree in Near Eastern Languages and Civilizations from Yale University.