Happenings
Student Stories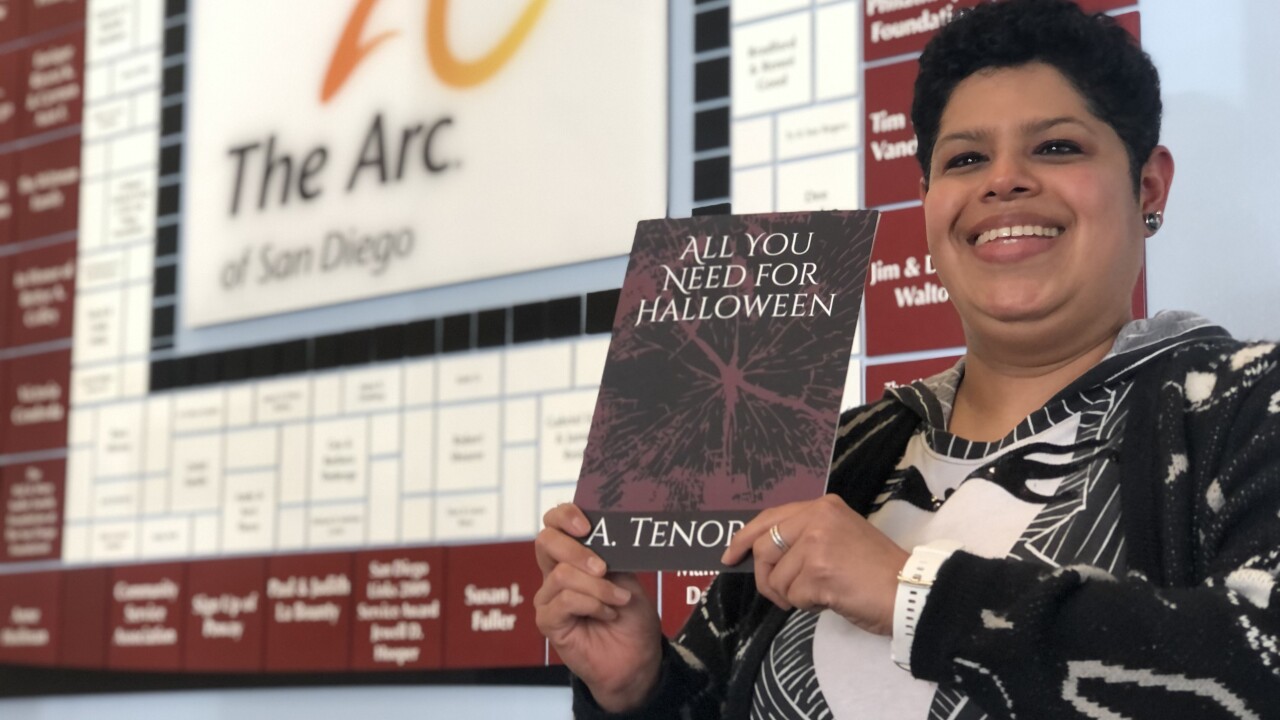 San Diego woman with cerebral palsy publishes book after pandemic job loss
At the beginning of Alex Tenorio's life, doctors thought she wouldn't ever be able to walk. Even with cerebral palsy, she's now walking, working and a published author.
With the help of Arc San Diego, Tenario has worked multiple jobs in San Diego. Most recently, she got a job at a movie theater. That's where she was working when the pandemic started.
"When the lockdown happened, I was like well I have nothing to do so I need to do something," said Tenario.
After her industry shut down and she lost her job, she focused her efforts on publishing a series of poems she wrote. With the help and encouragement of her teacher, Marie Doerner, she published "All You Need for Halloween."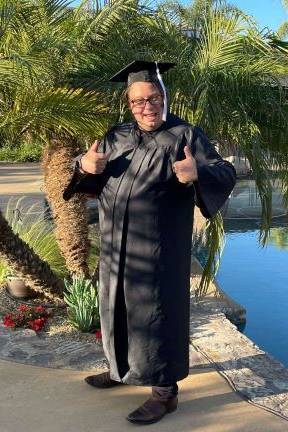 Keep Moving Forward
How Former DSPS Student Nikolai Kestler Persevered at Mesa
In reminiscing on his time as a student at Mesa College, new graduate Nikolai Kestler recalls the words of Dr. Martin Luther King as fuel for his determination.
"If you can't fly, then run, if you can't run then walk, if you can't walk then crawl but whatever you do, you have to keep moving forward," he quotes.
For Kestler, King's words uplift the struggles he, and many other students experience when furthering their education. While attending college and earning an associate degree are challenging feats during a regular school year, this year required students' unprecedented resilience and adjustment per the changing conditions of a global pandemic.
Kestler is no stranger to rolling with the punches though. As a former Disability Support Programs and Services (DSPS) student, he has learned the importance of advocating for himself to create the educational environment most conducive to his success. While the compounding effects of a pandemic and navigating college with a disability had the potential to prove isolating at times, Kestler found crucial support from Mesa College's DSPS counselors.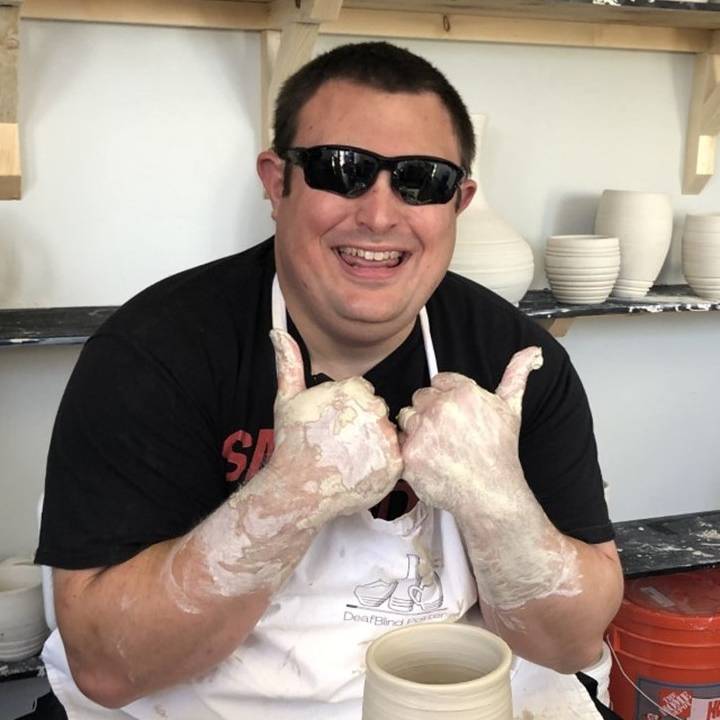 DeafBlind Potter becomes famous overnight on TikTok
College of Continuing Education student Kelvin Crosby shares the way he sees his art
These days with social media platforms such as TikTok, people can become famous overnight. In this Zevely Zone, I went to Clairemont to meet the DeafBlind Potter. Kelvin Crosby, 33, lives with a rare genetic disorder called Usher Syndrome Type II which affects his hearing and vision. Kelvin was born with a hearing impairment and slowly throughout his life became legally blind.
Throughout his journey, Kelvin revisited the pottery wheel many times and it helped him grieve through the stages of vision loss. He started encouraging others to experience the healing power of the wheel, which led him to become the DeafBlind Potter. His company is on a mission to support other individuals with disabilities through pottery.
---
District Disability Support Programs and Services
3375 Camino del Rio South, Room 275 | San Diego, CA 92108
619-388-6983 (voice) | 619-388-6534 (fax) | 619-550-3389 (videophone)
sdccddsps@sdccd.edu