Student Spotlight: Margaret Reed
Creativity is Key for Margaret Reed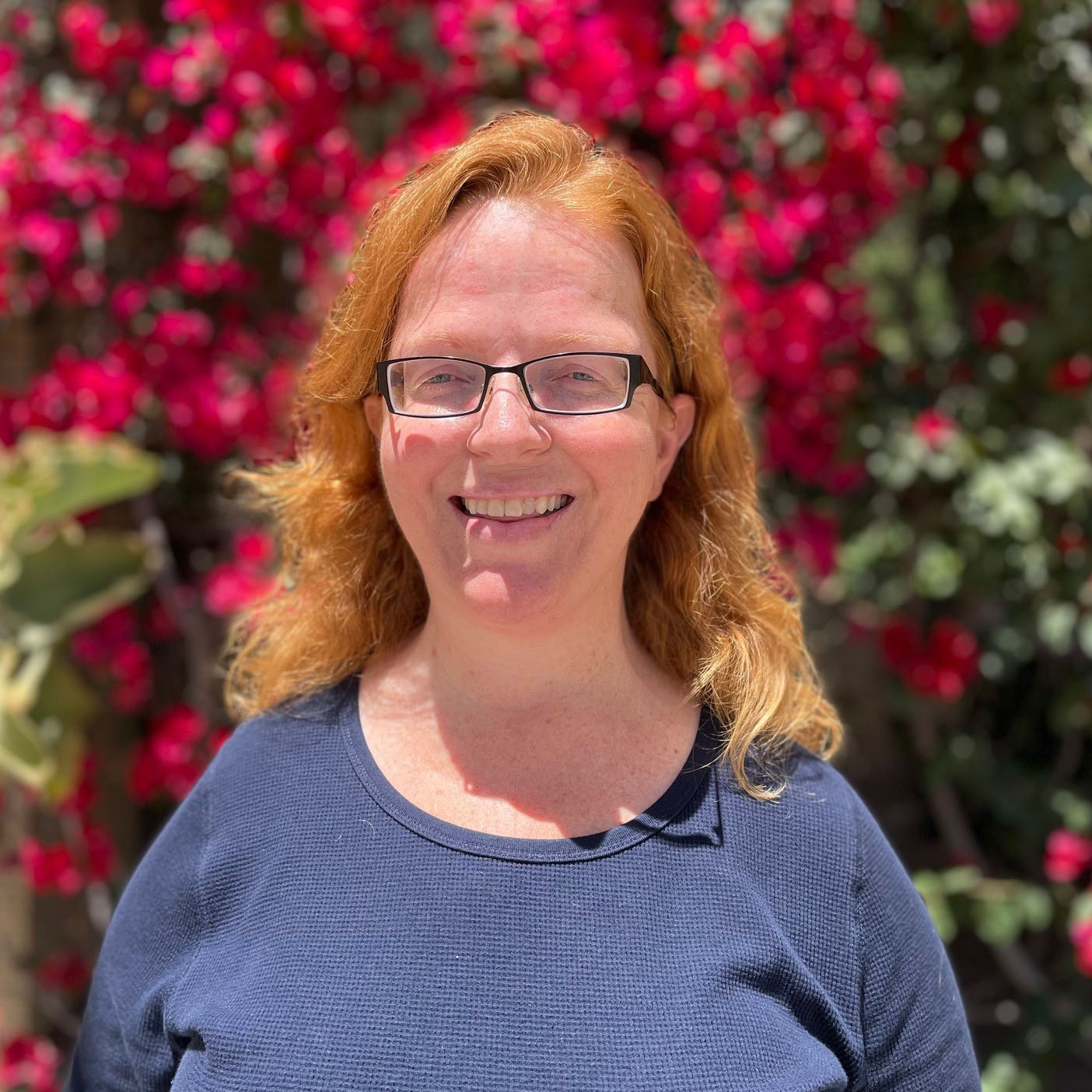 If creativity is intelligence having fun, Margaret Reed must be having a lot of fun.
Reed, a former and current San Diego Mesa College student, carries a Bachelor of Arts degree from San Diego State University in English Language and Literature. She continues to expand her studies through Mesa's English and Creative Writing program, all while owning and operating Tender Zest Creative, a boutique creative services company devoted to helping small business owners and writers market their work.
As an artist, poet, and entrepreneur with extensive work history in the corporate realm, Reed takes full advantage of SDCCD's offerings to hone her writing and creative skills.
"I've previously taken Creative Non-Fiction, and I am currently taking a poetry class," she said. "The English and creative writing professors here are excellent!"
Outside of the classroom, Reed also participates in Heart in Mind, a district-wide partnership between Mental Health and Disability Support Programs and Services that offers what she describes as "a positive space to connect with other people who have disabilities."
She continued, "Many people talk about disability like it is a negative thing, but it's actually not. It's neutral, and in many ways positive. Disabilities are also far more common that many people realize, as not all disabilities are visible. I'd love to see increased funding for this program so that it can benefit even more students."
Mental Health Counselor Lucy Plascensia (who co-leads the Heart in Mind initiative with colleague Jade Barret) shared her thoughts on Margaret's presence and contributions to the program's weekly virtual support group.
"Margaret is a joy to have in HeartChats! I've enjoyed sharing space with her this semester and learning from her experience," said Plascencia. "Her perspective and energy has provided a calm and powerful reassurance to our student group! She has been so open about her experience as a student at our district, and her realness and resiliency is inspiring."
Whether joining the Heart in Mind program or other support groups, clubs, tutoring resources, or even professor's office hours, Reed encourages students with disabilities to take advantage of every resource on campus, most of which are free.
"I've found SDCCD to be an incredibly supportive environment, and I hope you will too," she said.
Aside from the supportive SDCCD community, Reed also finds inspiration in nature, haiku poetry, and watching Queer Eye. Just like Jonathan Van Ness and his crew of merry men, one of her life goals is to "share beauty and truth with others" through her creative work. When Reed is not busy assisting clients with their creative projects, she spends time on her own craft. This summer, some of her poetry will be published in a disabled writers feature with Tupelo Quarterly.
Thanks to Margaret for providing a glimpse into her SDCCD experience! Interested readers can find out more about her work and art by visiting the Tender Zest Creative website.
---
Student Spotlights, presented by Disability Support Programs and Services, feature success stories from ambitious SDCCD students and alumni whose participation in DSPS has helped them reach meaningful education and/or employment goals.