Academic Freedom, Free Expression and Civil Engagement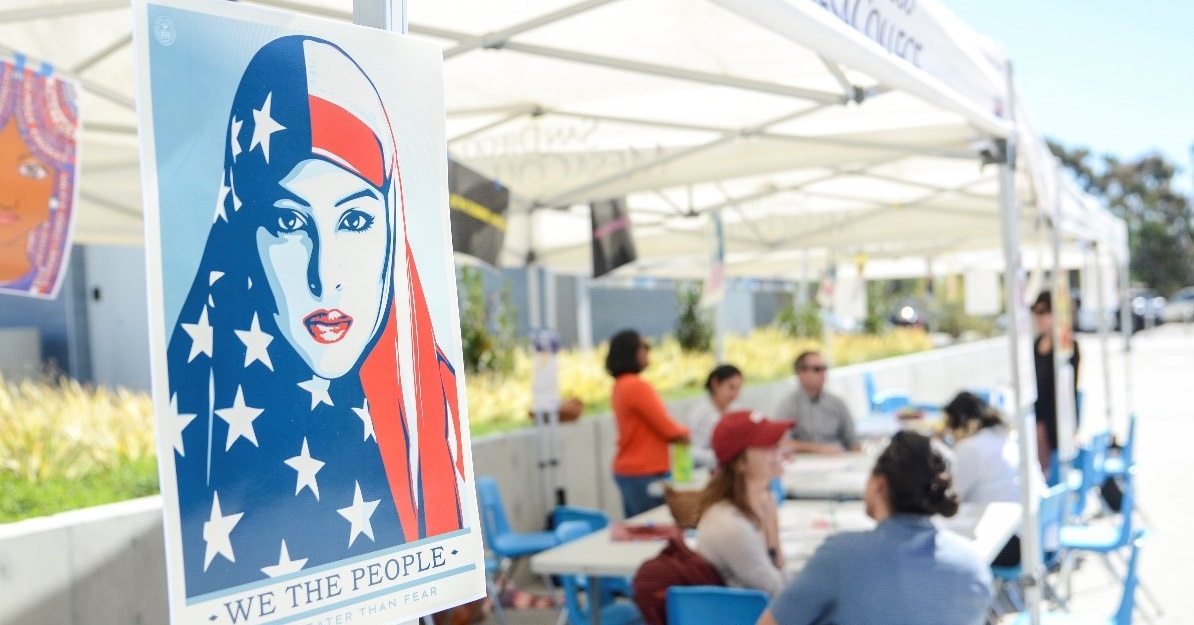 The San Diego Community College District is proud to curate learning environments where higher education and civil engagement intertwine. From students to staff, we embrace Academic freedom and strive to protect freedom of expression in the classroom, on campus, and beyond.


General Election 2022 Results
Election results for the November 8, 2022, General Election are available on the California Secretary of State's Election Results website: electionresults.sos.ca.gov. Results were posted at 8:00 p.m. and updated throughout Election Night. The results have been updated at 5:00 p.m. each day throughout the canvass as counties count the remaining ballots.

The official certified results of the election will be posted by December 16, 2022, on the California Secretary of State's Elections and Voter Information website: sos.ca.gov/elections.


Visit the Student Voter Information FAQs for information surrounding your right to vote!
The San Diego Community College District is committed to an academic environment that embraces the principles of academic freedom and freedom of expression. This commitment is based upon the value that free expression is essential to excellence in teaching, learning, critical inquiry and service to the community.


The San Diego Community College District encourages vibrant civic engagement.
Civic engagement encompasses a variety of activities that are aimed at addressing issues of public concerns. Participation in civic duties can appear in a number of ways including volunteering, contacting local officials, and engaging in leadership roles within the community. Civic engagement that is respectful enriches the experiences of student life and the San Diego community College District. With this form and inform each other. As an institution of higher learning, the San Diego Community College District must protect the ability to participate in the exchange of ideas, even those that are controversial and distressing.
The SDCCD community members are encouraged to voice their concerns, ideas, and opinions through participating in civic engagement.


Need help? Our Student Affairs staff are happy to assist you with questions regarding academic freedom, free expression, and civic engagement. Click "Get Support" for campus specific information.


Have a question? We might already have an answer, click here for a list of Frequently Asked Questions pertaining to academic freedom, free expression, and civic engagement.


To further your understanding and read relevant context to free expression in higher education, click here.