City College counselor named Woman of the Year
April 9, 2019

|
San Diego City College counselor, Dr. Bernice Lorenzo, was among those honored at the 6th Annual Women of the Year Award Ceremony on April 5, 2019. The event, hosted by California State Assemblywoman Lorena Gonzalez Fletcher, recognizes remarkable women for their work, leadership, and selfless service in the community.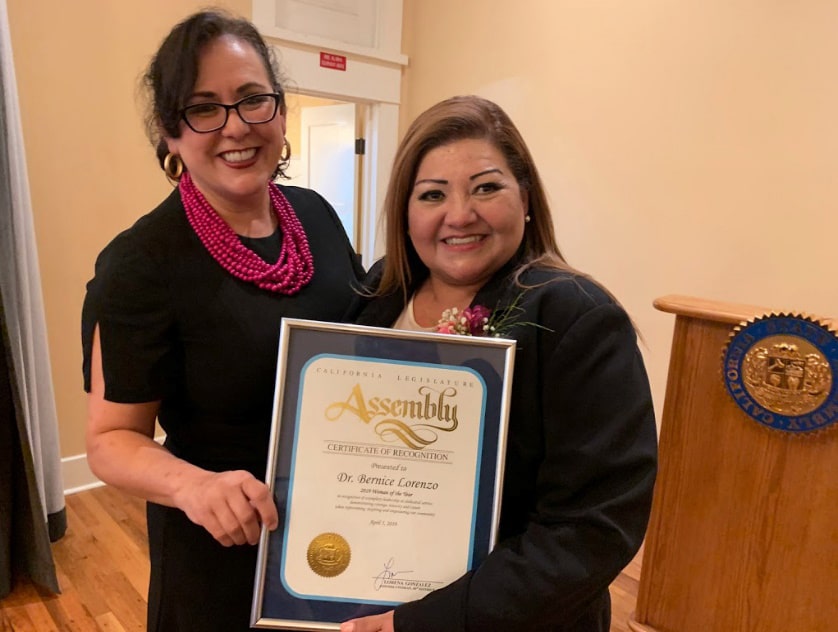 "I am so grateful and honored to be recognized," Dr. Lorenzo said. "With nearly 25 years of supporting students in higher education, I enjoy helping students succeed and realize their dreams."
Growing up in South Bay San Diego, Dr. Lorenzo graduated from Castle Park High School and attended San Diego City College. She then transferred to UC San Diego where she earned her bachelor's degree in creative writing. She would continue on to receive her master's in counseling and her doctorate in educational leadership at San Diego State University.
"This award comes to me as a surprise because I'm just doing something that I love," Lorenzo said. "I would like to thank my peers who nominated me for such a wonderful honor."
Dr. Lorenzo began her career in 1993 at Mesa College as an adjunct professor in Extended Opportunity Programs and Services (EOPS). She then worked at City College in EOPS and Gender Equity for five years serving low-income, first-generation college students. In 1998, she went on to Miramar College for eight years to work for EOPS/CARE and CalWORKs and was acting coordinator for two of those years. She returned to City College as the CalWORKs program coordinator and again assumed acting roles as EOPS director and dean. She is currently serving students in general counseling.
The award ceremony, which was held at the Olivewood Club House in National City, was filled with family, friends, and colleagues who came out to support all the women who were recognized as "sheroes" in the community.