Community college bachelor's degrees are filling the gaps
August 28, 2020

|
A groundbreaking initiative allowing a limited number of California community colleges to offer baccalaureate programs is slashing the student cost of earning a bachelor's degree, better preparing graduates for employment, and putting people to work in hard-to-fill positions.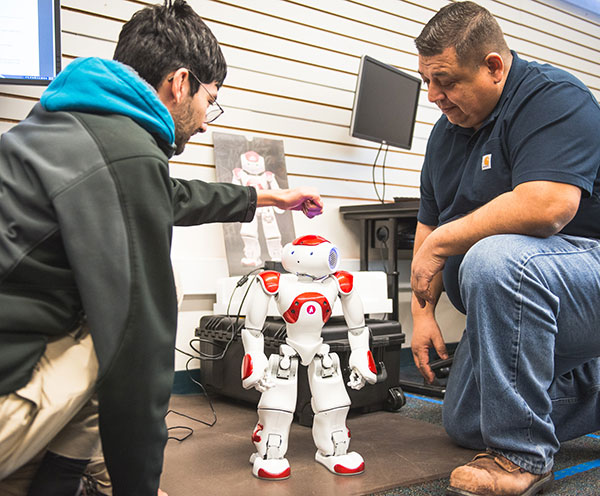 Those are the conclusions of education and legislative leaders who are committed to expanding the community college baccalaureate program at a time when California is projected soon to see a shortage of up to 1.1 million bachelor's-degree holders needed to sustain the state's economy. Among program advocates is the national Community College Baccalaureate Association, which foresees a bachelor's degree becoming an increasingly important entry requirement for higher-paying jobs and improved social mobility.
"The Community College Baccalaureate Association supports all strategies to help close the gap in bachelor's degree attainment," said the association's President, Angela M. Kersenbrock. "There is no one strategy that fits all needs; the community college baccalaureate is one more strategy to help close this economic and equity gulf."
The California pilot program put forth as Senate Bill 850, authored by then-Senator Marty Block, was signed into law by Governor Jerry Brown in 2014. San Diego Community College District Chancellor Constance Carroll chaired the statewide legislative efforts. Today, bachelor's degrees are offered at 15 California community colleges, including San Diego Mesa College, in workforce fields where there is high demand and unmet need. These programs also do not duplicate programs offered by California's public universities, the University of California and the California State University systems. A recent California Legislative Analyst's Office report validated the academic quality and rigor of the state's pilot programs, noting that all have been accredited and all are designed to teach concepts and skills that are immediately relevant.
The California community college baccalaureate also is motivating more students to enroll in a four-year program. At Mesa College, for example, 95% of students in the college's Health Information Technology associate degree program are planning to pursue a bachelor's degree through the college's Health Information Management baccalaureate program so they can enter a profession with salaries ranging from nearly $83,000 to more than $144,000 annually.
Joe Panetta, president and CEO of Biocom, the Life Science Association of California, praised a biomanufacturing baccalaureate program at MiraCosta College for meeting industry demands. Nearly 90% of program graduates are now employed in the field, and several are seeking advanced degrees.
"The life science industry employs nearly 50,000 people and generates $34 billion in annual economic activity in San Diego County alone," Panetta said. "Having a home-grown workforce is essential to the future growth of this high-wage sector, so we look forward to providing our support to the faculty and students in the program."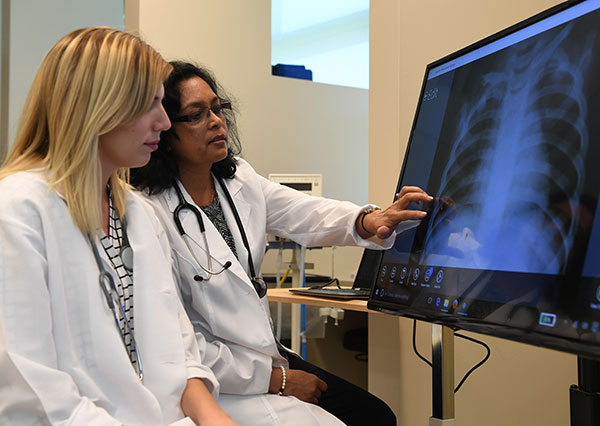 Other program highlights include:
Affordability. Tuition for a bachelor's degree from a community college costs just $10,560 for all four years combined, a fraction of what four-year colleges and universities charge, to say nothing of the high cost of programs at a for-profit university.
Meeting workforce needs. Antelope Valley College's Airframe Manufacturing Technology program, Bakersfield College's Industrial Automation program, Mesa College's Health Information Management program, and Shasta College's Health Information program were responsible for filling hard-to-staff industry positions, according to the Legislative Analyst's Office. In addition, Solano College's Biomanufacturing program, Santa Monica College's Interaction Design program, MiraCosta College's Biomanufacturing program, Bakersfield College's Industrial Automation program, and Antelope Valley College's Airframe Manufacturing Technology program are graduating better-prepared students compared to other baccalaureate programs.
Location. Many community college students are place-bound and these baccalaureate programs offer accessibility for students who can't afford to move to attend a university.
Economics. The Legislative Analyst's Office report shows that students who graduated in 2018 were earning an annual salary $28,000 higher than their salary prior to enrolling in their bachelor's degree program.
The Legislative Analyst's Office also found that more than half of students surveyed by the pilot community colleges would not have pursued a bachelor's degree at all if their community college program had not been offered; graduation rates among those in the community college baccalaureate program are higher than graduation rates among those transferring from a California community college to the California State University campus; and 92% of students agreed that community colleges should continue to offer a baccalaureate program.
The Community College Baccalaureate Association reports that the typical community college baccalaureate student is 28 to 32 years old, looking for economic stability, and striving to be a role model for their children.
"Adult students cite many reasons for enrolling in a community college baccalaureate program. Chief among them is the fact that there were no realistic alternatives for them," Kersenbrock said. "These students are, for the most part, adult, part-time students with multiple priorities. They are not the traditional college-age student who is 18 to 24 years old with the time and the resources to attend full-time."
Kersenbrock points to Florida, a state where 27 of its 28 community colleges offer bachelor's degrees, as an example of community college baccalaureate success: The average age of a student is 32, the average salary after completing the baccalaureate program is $53,000, and the vast majority of graduates stay in their own communities. More than half the students are female, 38% are minority, and more than 50% are the first one in their family to obtain a bachelor's degree. Approximately 60% of students in the California baccalaureate programs are minorities and more than two-thirds are women.
California is currently among 25 states where community colleges are authorized to offer a baccalaureate program, and there are continuing efforts to strengthen and expand this opportunity beyond the pilot. A coalition of higher education leaders, led by SDCCD's Chancellor Carroll and Foothill-De Anza CCD Chancellor Judy Miner, has established the California Community College Baccalaureate Association to provide educational assistance and to advocate for the program. The organization's highest priority is securing legislative support to expand and extend the program, which will sunset in July 2026 if new legislation is not passed.
"California's community college baccalaureate evolved after years of collaboration not only with business, industry, and labor, but also after discussions with other leaders in higher education," said Chancellor Carroll, who also co-chairs the statewide legislative advocacy campaign and co-founded the California Community College Baccalaureate Association. "It is hard to argue with success, and the community college baccalaureate program has been a success since its inception."
More Corporate Connections:
Mesa College engineering program earns Preferred Provider designation
Connecting at the Jacobs Center
Preparing students with apprenticeships