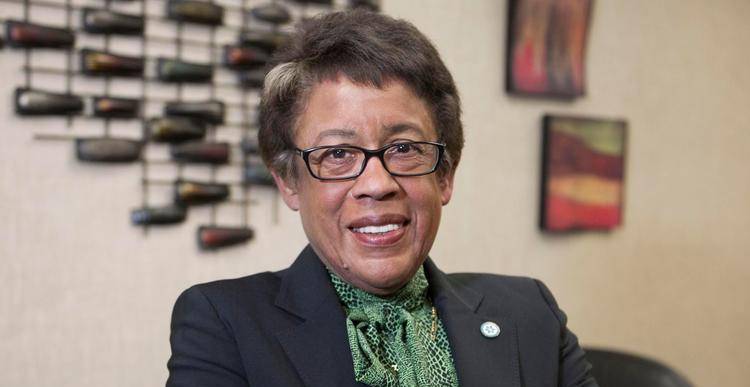 Chancellor Carroll appointed to College Promise National Advisory Board
May 29, 2020

|
San Diego Community College District (SDCCD) Chancellor Constance M. Carroll has been named to the College Promise National Advisory Board, which leads a nonpartisan initiative dedicated to building public support for tuition-free Promise programs across the country.
"College Promise is delighted to welcome Dr. Constance Carroll to its National Advisory Board," said Martha Kanter, the nonprofit's Executive Director who served as Under Secretary of Education from 2009 through 2013. "Having led the successful design and implementation of the San Diego Promise, even today through the COVID-19 pandemic, her leadership is enabling thousands more Californians to earn a college degree or certificate without the burden of runaway college debt. Dr. Carroll brings deep knowledge and front-line expertise to the national Promise movement that will help the more than 300 local communities strengthen, sustain, and keep the promises they have made to hardworking students preparing to lead us forward in the decades ahead."
The longest-serving chancellor in the SDCCD's history, Chancellor Carroll is a recognized leader in the tuition-free Promise movement to ensure that all students who wish to attend college can do so regardless of their financial situation.
"As a national initiative, the Promise concept has revolutionized student access to community college education by enabling eligible students to attend classes on a tuition-free basis and complete their programs without incurring significant debt as a result," said Chancellor Carroll. "Our own San Diego Promise initiative has helped transform the lives of thousands of students in this regard. I am looking forward to serving on the College Promise National Advisory Board as an opportunity to contribute to this important initiative at the national level."
The SDCCD was among the first in California to launch a Promise program, which began as a pilot with a cohort of 186 students in the 2016-17, has served 4,360 students to date and is now one of the largest in the state. Funded through state support as well as more than $1.2 million in donations, the San Diego Promise provides not only two full years of tuition-free education, but also book grants, academic counseling, and peer mentoring to help students develop an educational plan meeting their career and academic goals.
Studies show San Diego Promise students are more engaged on campus, enroll in more classes, and are more likely to perform better academically than their first-time, full-time non-Promise peers.
Since President Barack Obama convened the College Promise National Advisory Board on September 9, 2015, the number of college Promise programs has increased more than six-fold to 320. The growth comes as California is projected to face a shortfall of up to 1.5 million skilled workers with some college education but less than a bachelor's degree by 2025.