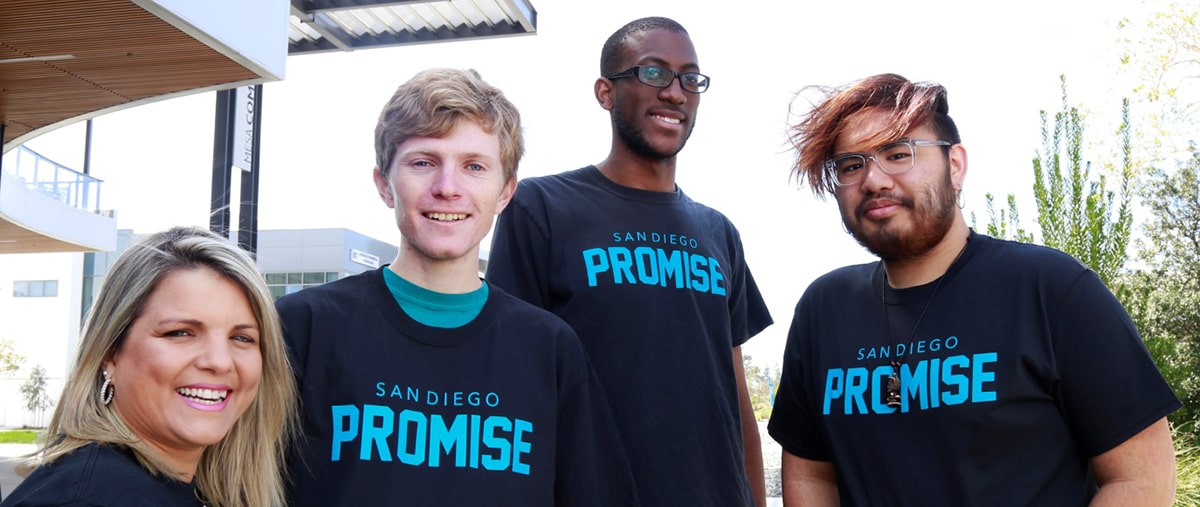 SDCCD receives $25,000 gift for San Diego Promise from The Conrad Prebys Foundation
August 17, 2021

|
The San Diego Community College District (SDCCD) has received $25,000 from The Conrad Prebys Foundation for the San Diego Promise program, which allows students at San Diego City, Mesa, and Miramar colleges to attend tuition-free.
"The Conrad Prebys Foundation is among the leading philanthropic institutions in San Diego," said SDCCD Chancellor Carlos O. Turner Cortez. "Thanks to the Foundation's generosity, the San Diego Promise program will be able to support students not eligible to receive federal financial aid, and who otherwise may not have an opportunity to pursue higher education."
The Conrad Prebys Foundation, started by property developer and philanthropist the late Conrad Prebys, exists to honor his legacy of charitable giving in the San Diego community. In its inaugural year of funding, the foundation has awarded more than $90 million to organizations engaged in healthcare, medical research, visual and performing arts, higher education, youth development, and animal conservation.
"The Conrad Prebys Foundation is pleased to support the impactful work of the San Diego Promise, especially in this moment in history—when the need in our world has deepened tremendously," said Erin Decker, Director of Grantmaking for The Conrad Prebys Foundation.
More than 4,000 students are anticipated to enroll in the San Diego Promise program for the fall 2021 semester at the SDCCD. The $25,000 donation is part of the district's larger fundraising efforts for the tuition-free promise program, which is recognized as one of the largest and most successful promise programs in the U.S. Since it was established in 2016, the San Diego Promise has benefitted from more than $2 million in philanthropic gifts. For further information, contact SDCCD Development Coordinator Lisa Cole-Jones at lcole@sdccd.edu.