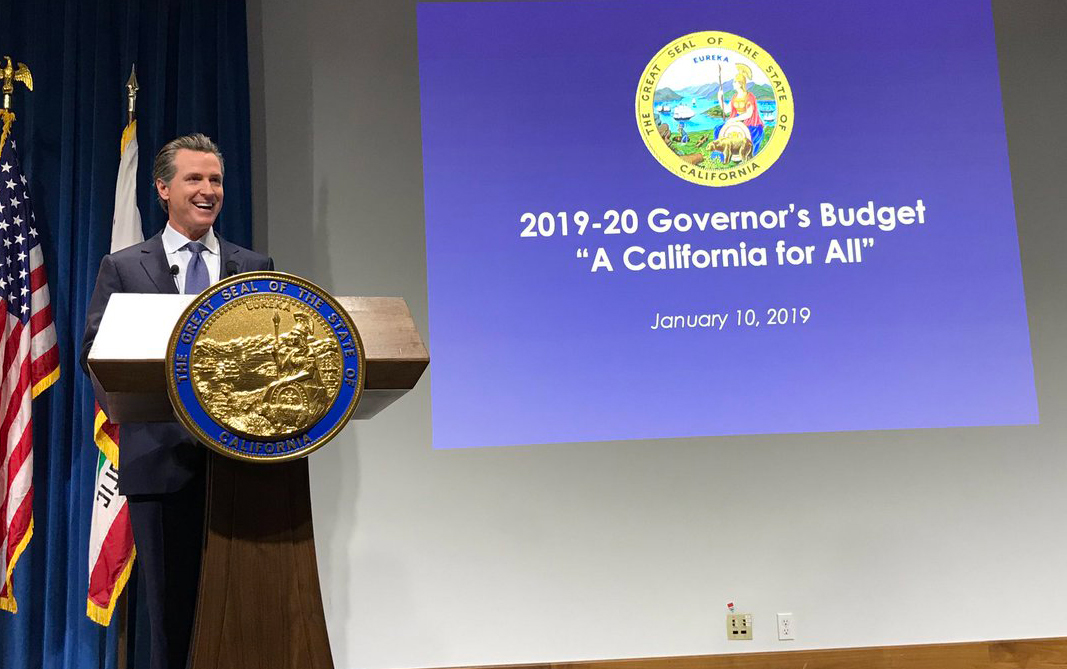 Proposed CA budget highlighted by 2 years of free community college
January 10, 2019

|
California Governor Gavin Newsom's proposed 2019-20 budget includes significant investments in higher education, including two free years of community college tuition for first-time, full-time students.
San Diego Community College District Chancellor Constance M. Carroll says she is encouraged by the Governor's proposed budget.
"We applaud Governor Newsom for expanding free tuition to two years for first-time, full-time community college students," said Chancellor Carroll. "In addition to serving more students, this will allow many districts to fundraise to help cover the cost of textbooks and other education expenses, which are frequently a barrier to students trying to complete their academic programs."
Related article: Budget Proposal - Chancellor's Message
The budget proposes total funding of $36.4 billion for higher education, a $1.43 billion increase over 2018-19 expenditures. California's 115 community colleges and 73 districts will see modest increases aimed at expanding access while focusing efforts on student success and completion.
During 2018-19, the state introduced the California College Promise, which waives first-year tuition for community college students who attend full-time. The Governor's proposed budget would increase funding by $40 million to cover the cost of students' first two years of tuition.
Many districts, including the San Diego Community College District, have been conducting fundraising campaigns through programs such as the San Diego Promise to offset the cost of tuition. With additional state funding, Chancellor Carroll says the San Diego Promise will now focus on providing students with additional support for textbooks, which frequently exceed the cost of tuition.
Chancellor Carroll says that free tuition programs send an important message to young people that college is an attainable goal, regardless of one's financial situation. Over the past three years, participation in the San Diego Promise has increased from about 200 students to 2,100 students. The SDCCD anticipates that more than 3,000 students might benefit from the program in the 2019-20 academic year.
Learn more about the San Diego Promise