Bike Patrol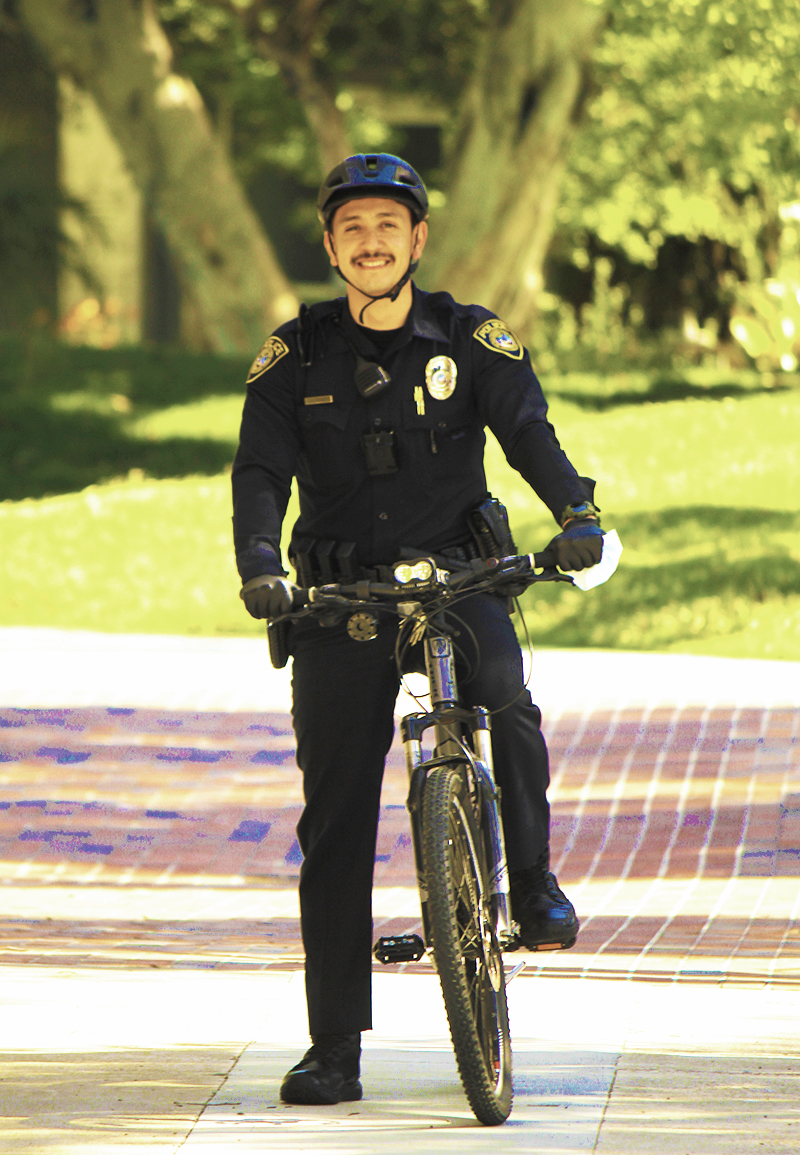 As part of our efforts to provide a high level of service, the SDCC Police created a bike patrol assignment in 1998. Officers on bikes are highly visible, highly mobile, and committed to fostering positive relationships with the public. Bike patrol officers provide a level of service which bridges a gap between police officers on foot and in marked police cars.
To be assigned to bike patrol, every officer must complete the 40 hour POST Bicycle Patrol course which includes cycling principles and skills, riding in traffic, bicycle fit, gear selection, basic maintenance, health & nutrition, emergency handling skills, hazard evasion, night riding, patrol tactics, legal issues, traffic laws, and practical exercises. Officers who complete the course are capable of a vast array of maneuvers on a mountain bike.
Our bike patrol officers have a strong working relationship with the San Diego Police Department. Periodically they work in joint operations to combat gang activity and crime affecting communities in the city of San Diego.