Investigations
The Investigations Unit is located at the College Police Headquarters (District Service Center). Under the Direction of the Administrative Lieutenant, one full time Investigator and an alternate Investigator handle a variety of assignments including but not limited to: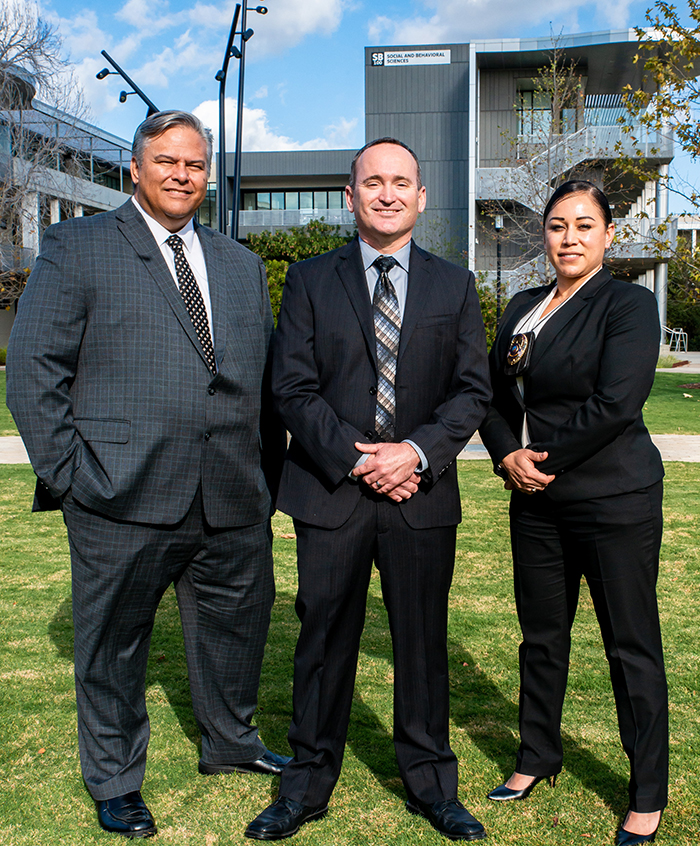 Criminal Investigations
Recruitment
Background Investigations
Internal Affairs
Sex Offender Registration
Sex Offender Registration and Information
The California Department of Justice is required by law to maintain and continually update a website detailing information about sex offenders.
Section 290 (b) of the California Penal Code requires sex offenders to register with the San Diego Community College District Police Department prior to attending classes on any of our campuses or District Properties or working on any of our District properties.
Information regarding sex offenders can be found on the Megan's Law Website. The purpose for providing this information is to assist members of the public with protecting themselves or children who may be at risk. College Police personnel are in regular communication with the DOJ Sexual Offender Tracking Unit and information regarding the status of registrants is updated continuously. Some offenders move frequently and do not always register their new locations in a timely manner. Although efforts are made to keep the information depicted on this site up-to-date, please be aware that some of the information may not be current.
It is illegal to use information obtained through this web site to commit a crime against a registered sex offender or to engage in discrimination or harassment against a registered sex offender.
If you have specific questions about the website or laws related to sex registrants please contact Detective Lokeni Porter or Jessica Rocha at 619-388-6411. You may also reach either Detective via email: lporter@sdccd.edu or jrocha@sdccd.edu.