Parking & Live Scan

Parking Services: 619-388-6416
If you have a question regarding parking, parking permit, or a parking citation call Parking Services
Spring 2021 Semester
Student Permits
You can hang permit from the front of your rearview mirror (with dates facing the front windshield). Plastic hangers are available in your campus police office if you want to staple the permit to one.
If the permit gets damaged in any way, you can exchange it free of charge in your campus police office. Call office hours: City 619-388-3461, Mesa 619-388-2749, Miramar 619-388-7353.
Student permits are valid in any available student parking. Most surface lots are open. Many parking structures are not.
Motorcycle Parking
Motorcycles park in designated motorcycle parking only please.
Wi-Fi Lots
Wi-Fi lots are still in use. Permits are not required to use the campus wi-fi, but vehicles without parking permits

must be occupied

. Unoccupied vehicles without the appropriate permit displayed will be cited.
Daily Permits
Daily permits can be purchased at designated machines with

cash only

. We temporarily have no mobile/credit card payment capability.
Operational permit machines are cleaned and disinfected regularly. Use of hand sanitizer immediately following use is recommended.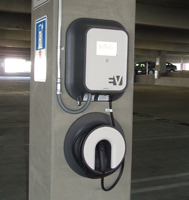 Parking Fine Information
Campus Specific Parking Links:
Continuing Ed Campuses