Parking & Live Scan

Parking Services: 619-388-6416
If you have a question regarding parking, parking permit, or a parking citation call Parking Services
Fall 2021 Semester
PARKING:
Student parking permits are NOT required to park in student lots for Fall 2021. All other violations will be enforced.
Students are NOT permitted to park in any staff/faculty lots at any time, with or without a permit with the exception of the four Wi-Fi Parking lots listed below when the guidelines are followed (students must remain in their vehicle.)
Wi-Fi PARKING LOTS AVAILABLE:
In an effort to provide students with reliable, high-speed internet access and in keeping with social distancing directives issued by county, state, and national officials, City, Mesa, and Miramar Colleges and Continuing Education will be providing a "Wi-Fi Parking Lot" where any enrolled student can access the internet.
WHEN:
Mondays - Thursdays: 8:00am - 8:00pm
City College Parking Lot #5
Mesa College Parking Lot #1
Miramar College Parking Lot # 2
Continuing Education ECC Campus Parking Lot #3
For best Wi-Fi reception use parking spaces near buildings, and park in marked staff or student spaces - This is the ONLY lot and time at which students are allowed to park in "Staff" parking spaces.
Park in every other space (Empty space BETWEEN vehicles).
Only owners of a valid disabled placard may use disabled parking spaces.
Only members of the same household in each vehicle.
Occupants must remain in vehicles.
Restrooms and other on-campus services not available.
College police will continually monitor the parking lot.
Student code of conduct and all other parking guidelines are in effect.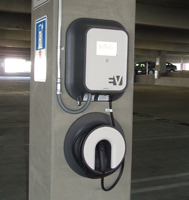 Parking Fine Information
Campus Specific Parking Links:
Continuing Ed Campuses