Parking & Live Scan

Parking Services: 619-388-6416
If you have a question regarding parking, parking permit, or a parking citation call Parking Services
Intersession
January 3 - 28, 2023
No student parking permit required to park in student parking during January 3 - 28, 2023
All other violations are being enforced
Student parking permit required for
Fall 2022 semester
August 22 - December 17, 2022
or in person at Student Accounting office on campus: City A-256 , Mesa I4-106, Miramar K1-205
$40 Automobile permit per semester
$30 Carpool permit per semester
$17.50 Motorcycle permit per semester
Student parking permit must be picked up at campus police office:
City College Police V-100, Mesa College Police Q-100, Miramar College Police T-100
A valid student or government dentification is required
Daily parking permits are available for purchase from permit machines located in most student parking lots. Daily permit fees are $1 per hour, with a daily limit of $5. Machines only accept bills and coins, and exact change is required. Machined do not provide change. Daily permits should be displayed face up on the driver's side dashboard area. See campus maps, posted signs or contact SDCCD Parking Services at 619-388-6416 for machine locations. Daily permits may be utilized by students and visitors and a valid in student parking only.
Daily parking can also be purchased by downloading the ParkMobile App on your smartphone, PC or Tablet. There are signs with campus location numbers and instructions at each permit machine on campus.
For general parking rules and regulation information go to:
For live scan information go to: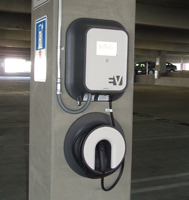 Parking Fine Information
Campus Specific Parking Links:
Continuing Ed Campuses