SDCCD Career Education Programs
The San Diego Community College District offers more than 300 career education certificate and degree programs across San Diego City, Mesa, and Miramar College, and San Diego Continuing Education.
These career education programs provide hands-on training while building the comprehensive skillsets needed for success in the jobs of today and well into the future. Informed by discussions between educators, business, and industry, SDCCD career education programs are aligned to meet regional workforce needs, develop talent pipelines, and improve student employment outcomes.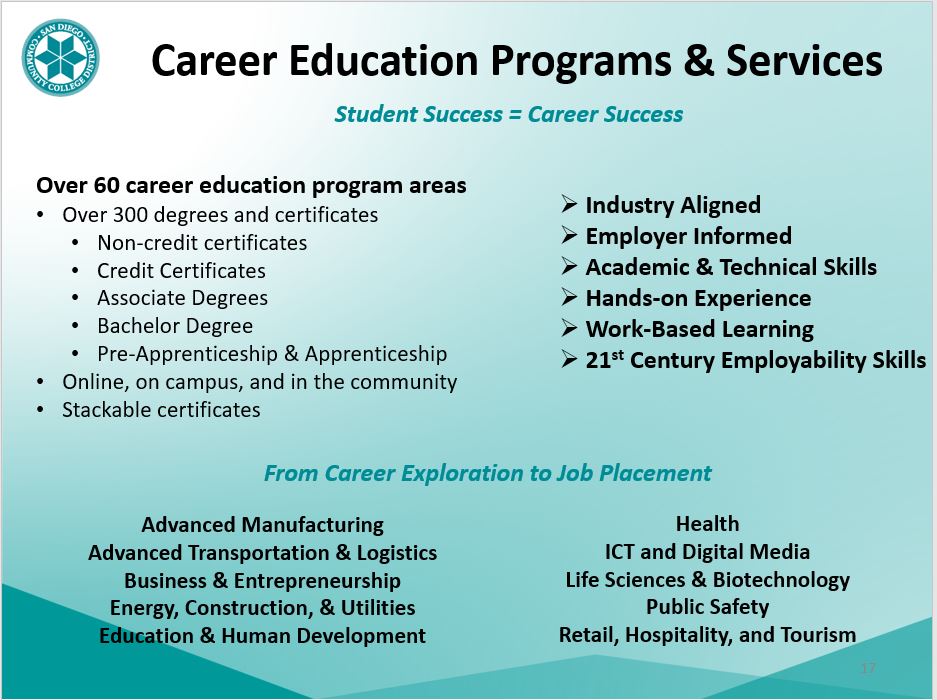 Explore the following college website to learn more about the career education programs, pathways, and support services available:
Career Education programs by industry sector: